The trick to recharge with OLD JIO Plans in December 2021: Hello, guys as we know the Reliance JIO increases the tariff plans from 1 December 2021. A lot of users want to recharge with the old Jio tariff plans, so we have a trick to recharge your mobile with old Jio plans.
As per TRAI, every telecom operator should provide the old recharge plans for some period. JIO is providing an old recharge plan under this rule of the Government. Under the rule, it is mandatory for telecom operators to make their recharge plans available for a minimum of six months.
How to recharge with Old JIO plans in December 2021?
First of all, this trick will work only if you don't have an active plan. You have to open the official website of JIO (www.jio.com). If you don't have a desktop you can open it using mobile.
If you open a website using mobile, then use desktop mode from chrome. After opening the JIO website follow the steps below:
Open JIO official website
Login with your mobile
Then click on settings ICON given below
Click on Tariff Protection and enable it.
You will be able to recharge with Old Jio Plans.
After doing this you will be able to see the JIO old recharges.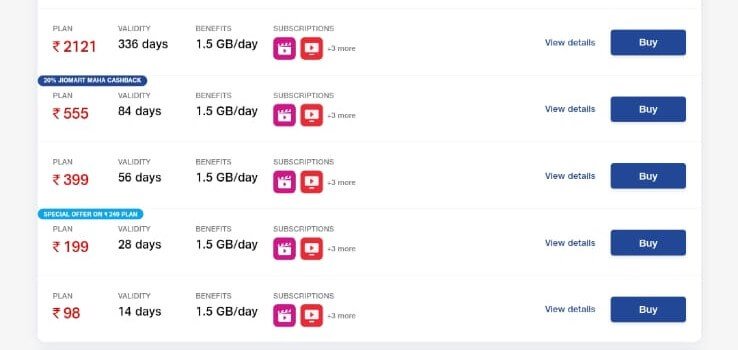 I don't know how many days this trick will work, but you can use it for now and enjoy.
A lot of people Recharged with old recharge prices and enjoy the benefits of the trick.
How can you recharge with old Jio plans in 2021 and 2022?
You have to use the Tariff plan protection option given in the settings section. You can read full article to know how to do it.